Multibillion-euro order for 234 jets will secure 5,000 jobs over 10 years, says French president at Elysée Palace signing ceremony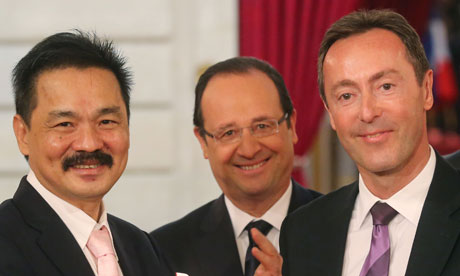 The contract trumped a deal Lion Air had struck with Airbus's US rival Boeing in front of President Barack Obama in 2011.
The plane makers are locked in a battle for global orders in the 150-seat category estimated at $2tn over 20 years.
"What will I do with them? I will set up new airlines in other countries, in the Asia-Pacific region," Kirana said.
He dismissed concerns about Asia's ability to absorb large quantities of new aircraft such as over 200 Boeings already ordered by Lion Air and hundreds of Airbus aircraft destined for Malaysian rival AirAsia.
"People who say that don't understand the market in Asia," he said. He also rejected industry speculation that newly ordered planes would be used to set up a leasing business.